Hi. Remember me? It's okay if you don't. I know it's been a while. I suck. Whatever. Not even gonna look through past posts to see how long it's been. Nope. Oh, well.
Anywho, just thought I'd reveal the things that have consumed my time as of late.
Ready? Let's go!!
DAVID TENNANT
Oh, heavens. I love LOVE this man. Scottish. Gorgeous. Gravity-defying hair. Looks smashing in a suit (see above). Holy TARDIS. First time I saw him was in the 4th Harry Potter. Not the best representation of his awesomeness. Then I got into Doctor Who. Speaking of which:
DOCTOR WHO
Oh, man. I can't even describe it. Officially obsessed. Above is the Eleventh Doctor (played by Matt Smith) and his latest companion, Amy Pond. David Tennant was the Tenth Doctor. He was a HUGE part of why I fell in love with this show. It's kinda hard to explain if you don't know it. Time travel. But SO MUCH MORE. Sigh. You'll just have to look it up. : )
But let's just say, I may or may not have asked my Dad to build me one of these:
It's called the TARDIS (Time and Relative Demensions in Space).
And I totally want one, no matter how IMPRACTICAL it may seem.
Pleeeeaaaaaassse, daddy?!?! :D
MUMFORD AND SONS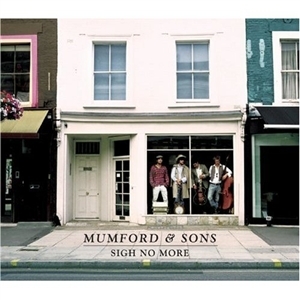 Amazing AMAZING band. Kinda Bluesgrass-y. Kinda FREAKIN' AWESOME. They totally get me. Yes. Yesyesyes.
HOW TO TRAIN YOUR DRAGON SOUNDTRACK
This soundtrack is INCREDIBLE. Something I had forgotten cause I only saw the movie once in theaters. But I just watched it again recently and WOW, I was blown away. The movie is amazing as a whole, but the music just adds this depth and heart to it. "Test Drive" is my favorite. Check it out. Do it.
BENEDICT CUMBERBATCH and SHERLOCK
Oh, Benny, Benny, Benny. Glorious, wonderful man. Funny name. Voice like a jaguar in a cello (my fellow fangirls online describe it as such). Marvelous actor. Yes. The whole package. He played Stephen Hawking, for pete's sake!! And did a marvelous job:
And BBC Sherlock, well, I just can't even describe in words how much I loved it. Literally. Best. Adaption. EVER. It physically pains me that I have to wait til 2012 for more Sherlock. Siiiiiiigh.
HURRY UP, SEASON TWO I AM DYING!!!!!!!
Well, I think that's enough fangirling for one day. There's more. SOOOOOOO much more. I can obsess about multiple things simultaneously. I am THAT talented. Anyway, I hope you'll consider looking into these things I enjoy so much. And share what YOU are obsessed with. I so can't wait. : )